THE CLUB AND BOARD MEMBERS
Red Cat ry is a cat club devoted for all lovers of red and tortie colored cats.
The founding meeting was held in Tampere in November 2002 and the club was registered in the official Finnish club registry in the summer of 2003.
The aim of the club is to make red and tortie cats better known and appreciated amongst both cat breeders and pet owners alike. Red Cat ry is not limited to any specific cat breed.
Membership is open to anyone and everyone who likes these lovely colors. It doesn't make a difference whether you own a glorious pedigreed cat or a noble farm cat. The only requirement is that you love these colors and want to share our passion to make them better known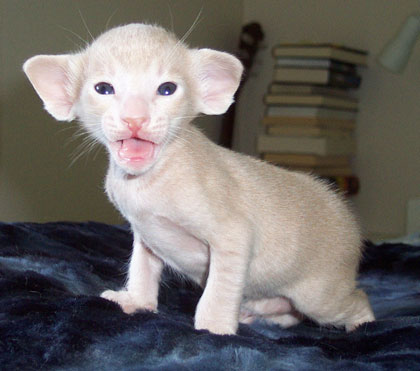 Anatolian Maximum Pleasure (ORS e)
Owner & breeder: Sanna Nevala
Board members of the club:
Precident:
Jukka Aaltonen
Vice-Precident:
Carola Wikström-Oinonen
Secretary:
Miila Lehessaari
Treasurer:
Heli Aaltonen
Board member & webmaster:
Sanna Nevala
How to contact us:
For more information about the club and its activities and membership please send an email to our

secretary

.
All feedback, queries and updates concerning the homepage is to be sent

by email to

the webmaster

.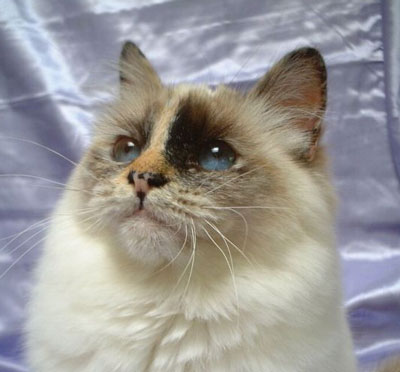 IC Cleodan Celeste (SBI f)
Owner: Tanja Luoma & Teemu Nieminen
Breeder: Minnaliisa & Paul Luukkonen
BREEDERS
Category

I, longhair cats:

Persians & Exotic
Champagne´s
Anita Leppänen
Helsinki
Puh: +358 040 503 9920
e-mail
Category

II, semilonghair cats:

Maine Coon
Escape's
Jaana Hiltunen
Merikaarto (FIN)


Tel:+ 358 50 501 3386


e-mail
WestCoon´s
Jaana Nurmi
Lahti (FIN)
Tel: +358 50 551 1279
e-mail
Sacred Birman
Recknagel
Merja Mäkinen
Sammaljoki (FIN)


Tel: + 358 40 749 6762


e-mail
Tamus
Tanja Luoma
Kyröskoski (FIN)
Tel: +358 40 510 4567
e-mail
Category III, shorthair cats:

Ocicat
Embrace
Eija Välipirtti-Sillanpää
Vammala (FIN)


Tel + 358 40 561 2862


e-mail
Recknagel
Merja Mäkinen
Sammaljoki (FIN)


Tel: + 358 40 749 6762


e-mail
Ginie's
Merja Björn
Lahti (FIN)


Tel: + 358 44 525 4439


e-mail
Quan
Carola Wikström-Oinonen & Jari Oinonen
Espoo (FIN)


Tel: + 358 400 777 114


e-mail
Manx
Recknagel
Merja Mäkinen
Sammaljoki (FIN)


Tel: + 358 40 749 6762


e-mail
Category IV, oriental cats:

Siamese, balinese, oriental shorthair & oriental longhair:
Anatolian
Sanna Nevala
Kauhajoki (FIN)
Tel: +358-6-2315143

, + 358 40 708 4652


e-mail
Ballawhane
Kristiina Rautio
Rajamäki (FIN)
Tel: + 358 40 532 3956
e-mail
Birregin
Regina Bogdanoff
Helsinki (FIN)
Tel: +358 44 729 1769
e-mail
Choose
Pia Jalkanen
Jyväskylä (FIN)


Tel: + 358 50 536 9244


e-mail
CornFlakes
Miila Lehessaari & Kalle Lamberg
Espoo (FIN)


Tel + 358 40 575 6797


e-mail
Divan
Sirpa Lassi
Espoo (FIN)
Tel: +358 -
e-mail
Ginie's
Merja Björn
Lahti (FIN)


Tel: + 358 44 525 4439


e-mail
MaskCats
Tarja Niemi
Röykkä (FIN)
Tel: + 358 9 890 168
e-mail
Mimin
Jukka & Heli Aaltonen
Espoo (FIN)


Tel: + 358 40 700 9900


e-mail
Ori-Katin
Kati Mikkola
Orimattila (FIN)


Tel: + 358 40 770 9033


e-mail
Sphinx
Kirsten Foldager
Danmark
Tel: +45 75 17 85 84
e-mail
Quan
Carola Wikström-Oinonen & Jari Oinonen
Espoo (FIN)


Tel: + 358 400 777 114


e-mail
Woo-Woo
Saija Ahonen
Heinola (FIN)
Tel:+358 50 538 6413
e-mail